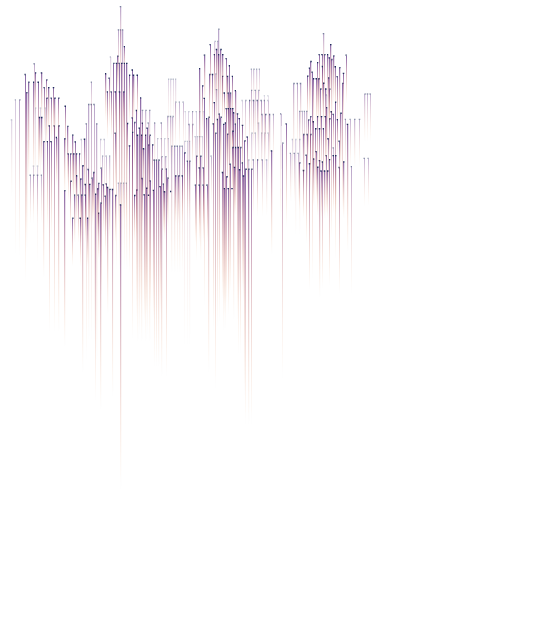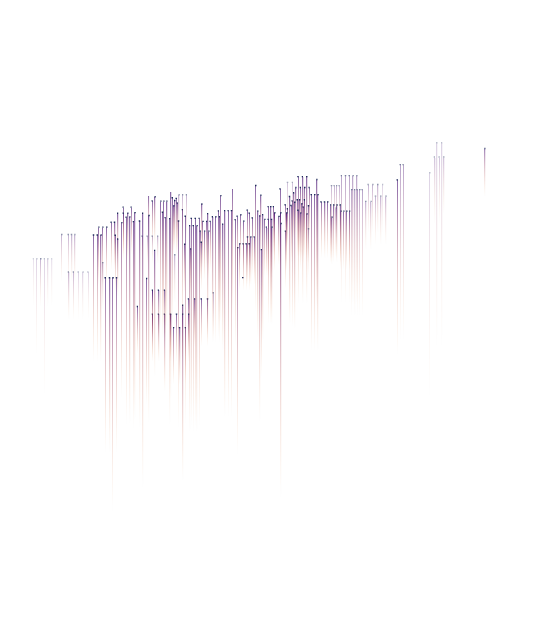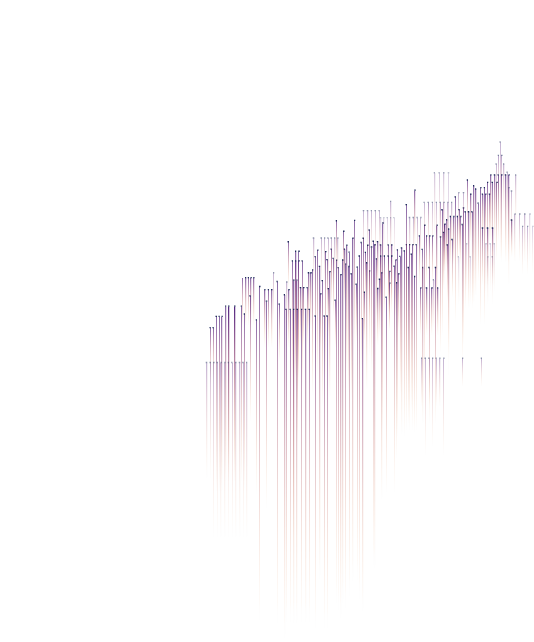 Pioneering a New National Security
The Ethics of Artificial Intelligence
Foreword by Director GCHQ
Innovation, technology and data is embedded deep in the organisational DNA of GCHQ. Everyone who meets our analysts, engineers or apprentices is struck by their passion for keeping the UK safe and their willingness to champion new ideas and approaches.
Soon after being appointed as Director of GCHQ, I asked to meet with some of the best data scientists from across the agency. The examples they showed me of their existing work were eye-opening; their excitement about the potential of Artificial Intelligence (AI) to transform our future operations was palpable. Their forebears at Bletchley Park would have been proud.
Four years on, and AI is now present in every aspect of British life. It enables our telecommunications systems, our smartphones, our banks, our National Health Service. The UK's global leadership in AI and data science is a major part of what has made the UK a thriving cyber power, and AI stands to add billions to the British economy.
But the situation has not stood still. The COVID-19 pandemic has shown us how quickly things change. Technology has allowed us to respond. However, it's also clear that the UK's adversaries have not stood still. The nation's security, prosperity and way of life faces new threats from hostile states, terrorists and serious criminals, often enabled by the global internet. An ever-growing number of those threats are to the UK's digital homeland – the vital infrastructure and online services that underpin every part of modern life.
At GCHQ, we believe that AI capabilities will be at the heart of our future ability to protect the UK. They will enable analysts to manage the ever-increasing volume and complexity of data, improving the quality and speed of their decision-making. Keeping the UK's citizens safe and prosperous in a digital age will increasingly depend on the success of these systems.
Rapid technological change always generates deep, challenging questions, and the development of AI is no exception.
Philosophers and data scientists have been grappling with the implications of AI for ethics: how do you ensure that fairness and accountability is embedded in these new systems, for example? How do you prevent AI systems replicating existing power imbalances and discrimination in society? Debate on these and many other questions is still in the early phases. GCHQ is sponsoring work through the Alan Turing Institute and other civil society institutions to help provide practical answers.
Similar discussions are occurring in international institutions from New York to Geneva. How should the traditional international rules-based system respond to AI and other emerging technologies? How can governments and citizens build institutions capable of engaging with this digital age? The UK's Presidency of the G7 during 2021 will see an ambitious sequence of events to explore and develop these themes, in which GCHQ will be closely involved.
These are major issues of international importance and this paper can only hope to begin a conversation on the way ahead. It is clear that making progress is critical for GCHQ, as it is for every other area of life. I hope you find this paper as interesting as I have, and look forward to continuing this debate over the coming few years.
Executive Summary
Britain today is a digital nation, leading and shaping events across a world inextricably linked through cyberspace. Now and into the future, the value of our economy, our way of life, and our global influence will be built on our advanced digital infrastructure, capabilities and knowledge.
Artificial Intelligence – a form of software that can learn to solve problems at a scale and speed impossible for humans – is increasingly essential to the way we live. It is already transforming sectors as diverse as healthcare, telecommunications, and manufacturing. AI software informs our satnavs, guides our internet searches, and protects us every time we make an electronic purchase, or open an app on our smartphone.
In the century since it was founded, GCHQ has been at the forefront of innovation in national security. Generations of brilliant analysts, with their diverse mix of minds, have used their technical ingenuity, cutting-edge technology and wide-ranging partnerships to identify, analyse and disrupt threats to our nation.
Today, as technological change continues to accelerate, we are pioneering new approaches to understanding the complex and interconnected world around us. We have long championed the responsible use of data science, and believe that AI will be at the heart of our organisation's future.
Thinking about AI encourages us to think about ourselves, and what it means to be human: our preferred way of life, our guiding values and our common beliefs. The field of AI ethics has emerged over the last decade to help organisations turn these ethical principles into practical guidance for software developers – helping to embed our core values within our computers and software.
We won't pretend that there are not challenges ahead of us. In using AI we will strive to minimise and where possible eliminate biases, whether around gender, race, class or religion. We know that individuals pioneering this technology are shaped by their own personal experiences and backgrounds. Acknowledging this is only the first step – we must go further and draw on a diverse mix of minds to develop, apply and govern our use of AI. Left unmanaged, our use of AI incorporates and reflects the beliefs and assumptions of its creators – AI systems are no better or no worse than the human beings that create them.
Our society is learning and growing: the Alan Turing Institute and similar bodies are helping to show us how we might build and use AI in a more ethical, responsible manner. GCHQ is committed to creating and using AI in a way that supports fairness, empowerment, transparency and accountability – and to protecting the nation from AI-enabled security threats pursued by our adversaries. We believe that, by working together with our partners across Britain and beyond, we can deliver this vision.
This paper describes the digital Britain of today, and our values-led approach for the spaces where people, information and technology meet. It lays out GCHQ's AI and Data Ethics Framework, and how we intend to use AI in our operations. It forms part of our commitment to inclusion, debate and openness. The paper is the first step of a much longer journey: we'd like you to join us on it.
We operate within an internationally acclaimed legal and regulatory framework, which balances the preservation of important individual rights and liberties with protection from significant threats to our way of life. Independent oversight ensures that the way in which we exercise our powers, including through the application of AI, is done in accordance with the law.
We take our privacy and human rights obligations very seriously. To ensure the impact on privacy is properly considered in every circumstance, we undertake an assessment to determine the necessity and proportionality of any intrusion into privacy, both when considering the use of operational data to train and test AI software, and when applying the software to the analysis of operational datasets. These assessments are made available for audit by the Investigatory Powers Commissioner's Office (IPCO).
An increasing use of AI will be fundamental to GCHQ's mission of keeping the nation safe. AI will be vital to our ability to deal with the ever-increasing volume and complexity of data, and to develop the capabilities needed to defend against AI-enabled threats
by malicious actors.
To ensure our use of AI remains ethical, the governance system will need to grow as the technology evolves and we find new ways to utilise it. We will continue to engage and learn to ensure our guidance reflects current thinking.
The development and deployment of AI for National Security presents some unique ethical challenges. Specialist expertise and highly developed processes will be needed to minimise bias and discrimination, and ensure the production of accurate results.
In GCHQ, AI will be about enabling humans to make better decisions. Our efforts will focus on developing "augmented intelligence" (AuI) systems, utilising AI to collate information from relevant sources and highlight significant data for review by our analysts; supporting the decision-making process rather than determining it.
We are developing a comprehensive governance system to manage AI and data ethics, drawing on best practice and consultation with a wide range of external stakeholders. It will set out the standards our developers will be expected to meet and practical guidance to help them achieve this, together with a supporting educational programme.
Introduction
Picture a cold and rather drafty morning at Bletchley Park, on 18 January 1944. Some of the finest minds in modern mathematics and engineering have been working together for several years in support of the Allied war effort.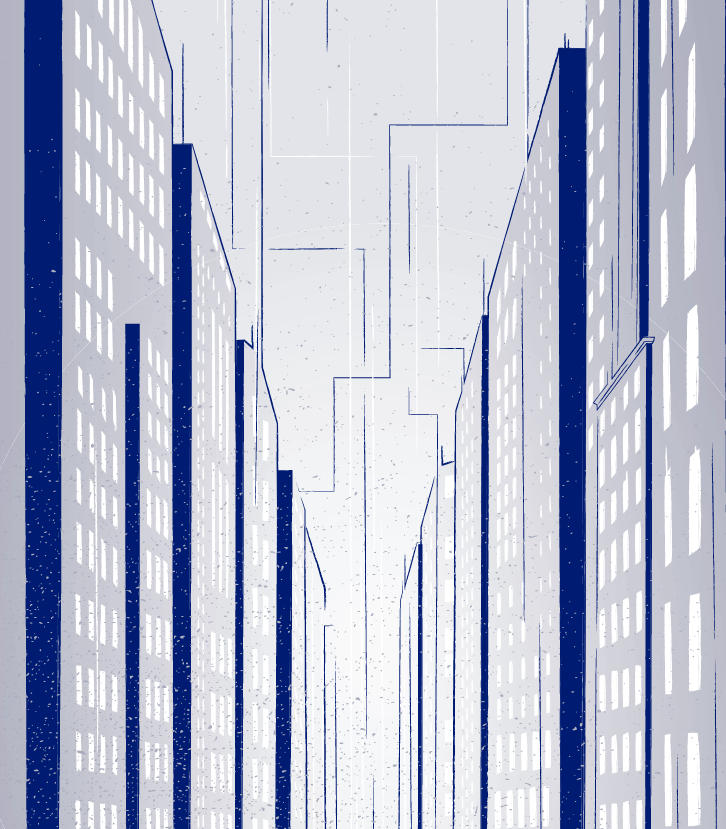 Read chapter 1
What is Artificial Intelligence?
Defining AI should be straightforward – it is a subject that has been considered by academics and engineers since at least the 1950s. Many academic articles and books have been published on the subject over the last decade alone, backed by a wide variety of university courses and studies.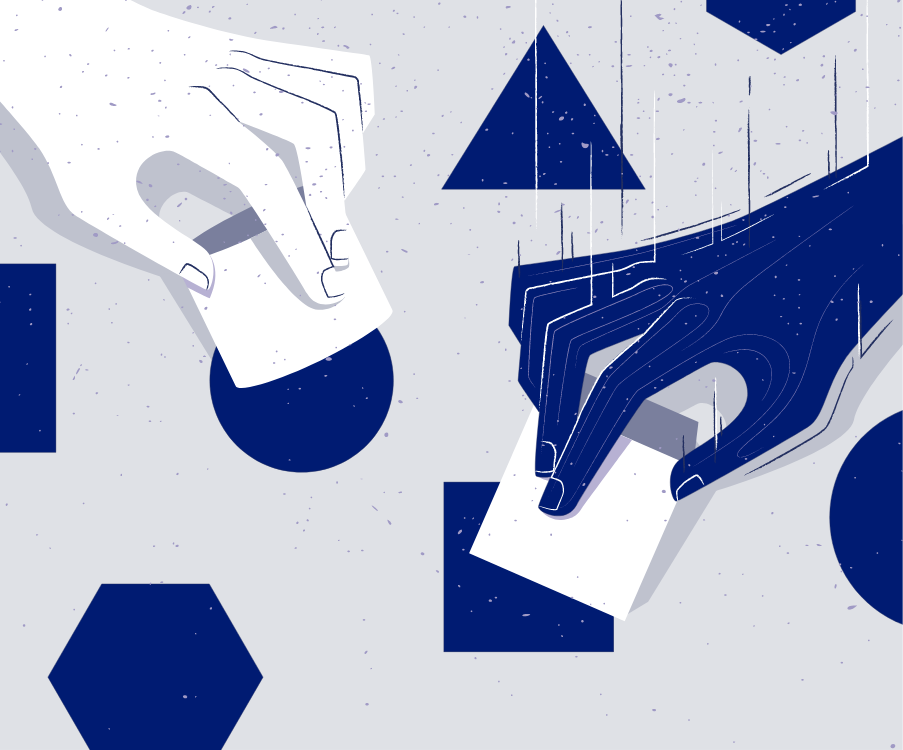 Read chapter 2
AI for National Security:

Cyber Threat
GCHQ's role through its National Cyber Security Centre (NCSC) is to combat this threat and AI will be a vital tool in supporting this. Some examples of how it could do this include:

Helping us to identify malicious software by analysing patterns of activity on networks and devices at scale, characterising criminal or hostile behaviour, continuously updating our understanding, and correlating it with reported activity elsewhere.

In actively defending against cyber attacks, this knowledge will help us to spot malicious software faster by continuously looking for patterns of complex behaviours ("mining"), and by learning from these to update our known patterns (the "dictionary") to draw on to identify malicious software. It could do this by searching for anomalous events, such as particular website requests, blocks of unusual data, or suspicious emails.

Helping us to characterise and trace malicious software to its origin, in order to both support attribution and take down its sources.
When we are building new capabilities, this same knowledge will also allow us to accelerate discovery and remedy of vulnerabilities, as well as enable us to forestall new attacks against software by helping our industry to produce better products and services. We have been working with the Alan Turing Institute to develop a research roadmap for leveraging AI for cyber defence.[1]
Almost half of UK businesses and a quarter of charities report having a security breach or cyber attack in the last 12 months, with one in five of these leading to significant loss of money or data.
The immediate cost of this can be measured in staff prevented from doing their work, lost revenue or damaged assets, including intellectual property theft.
Added to this can be the cost of remedy in repairing the vulnerability.
But there are also long-term costs such as loss of share value, investor and customer confidence, handling of complaints and payment of compensation, fines or legal costs.
What Does GCHQ Do?
GCHQ is a world-leading intelligence, cyber and security agency at the heart of Britain's national security community. We operate from hubs in three main locations: our headquarters in Cheltenham, our offices in central London, and our new team in the heart of Manchester. Our extraordinary people use cutting-edge technology, technical ingenuity and wide-ranging partnerships to identify, analyse and disrupt threats.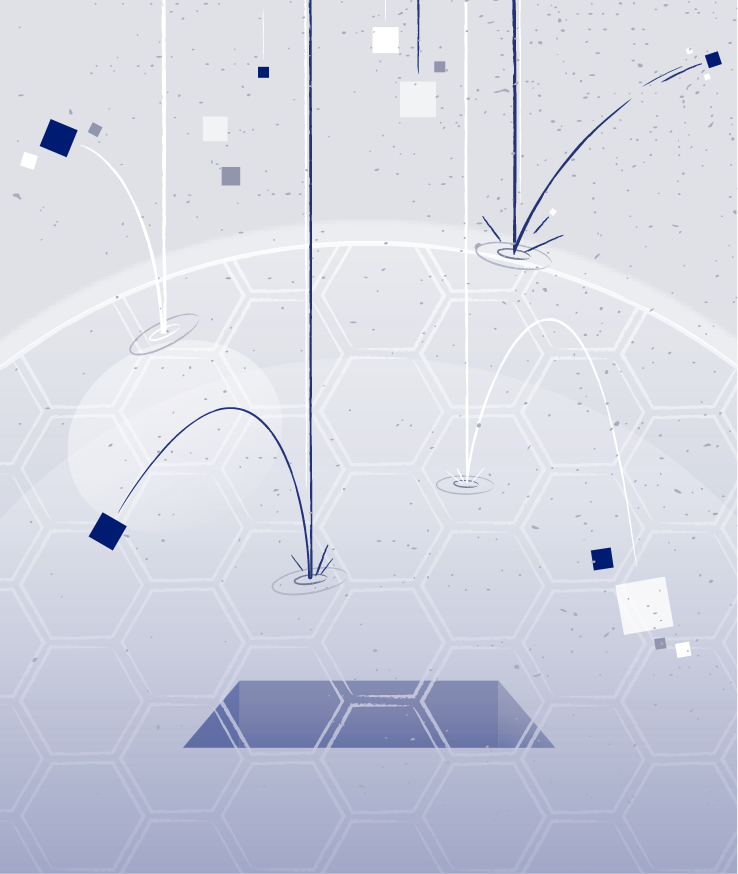 Read chapter 3
AI for National Security:

Online Safety
GCHQ plays a vital role, with partners, in significantly reducing harm from CSA by reducing the volume and scope of online offending, targeting the highest harm and highest impact offenders and by creating a safer online environment. Some examples of how AI could assist us with tackling this threat include:

Providing tools and techniques to identify potential grooming behaviour within the text of messages and in chat rooms; highlighting the exchange of illegal images and tracking the disguised identities of offenders across multiple accounts; searching out and discovering hidden people and illegal services on the dark web. AI could also enable us to help law enforcement infiltrate rings of offenders and bring them to justice.

2. AI tools can also be trained to analyse seized and intercepted imagery, messages, other forms of internet content, and chains of contact, to support investigators in the identification of victims and discovery of accomplice offenders. AI running across both content and metadata could also protect our analysts from unnecessary exposure to traumatically disturbing material.

Enabling us to help other government departments, industry partners and charities understand and utilise AI technologies at scale to create a safer environment for children online.
Artificial Intelligence in GCHQ
GCHQ has been in existence for just over a century and our history is inextricably linked with the development of data science and AI.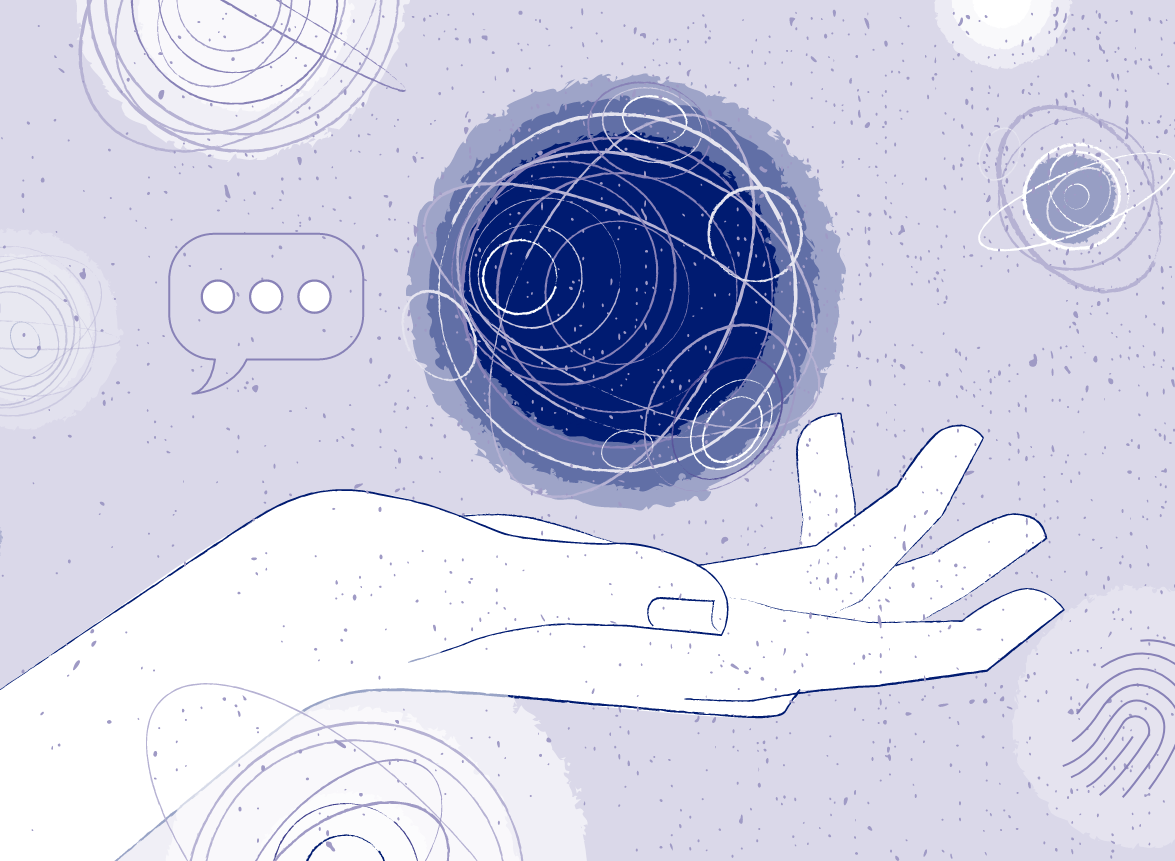 Read chapter 4
AI for National Security:

Trafficking
GCHQ's role in the prevention and detection of serious crime is to support the National Crime Agency and Law Enforcement Agencies in combatting this threat. Some examples of how AI could assist us with this include:

Helping us to map the complex international networks that enable trafficking – identifying individuals, accounts and transactions to reveal criminal groups and their associations.

Assisting us to "follow the money" – analysing large scale, complex chains of financial transactions as payments are made and received online, possibly even revealing state sponsors or terrorist associations.

AI tools could provide geographical information on illicit activity – enabling the analysis of multiple sources of imagery, messaging, sensor data and other information to track and predict the delivery of illegal cargos.
More than 350,000 individuals are estimated to be involved in serious organised crime (SOC) in the UK belonging to some 4,772 groups at huge cost to the UK economy.
Many SOC groups are involved in multiple types of trafficking, such as drugs, weapons and human trafficking and these in turn are enabled by other crimes; identity theft, bribery and the
use of violence.
Their use of technology is becoming increasingly sophisticated, involving the use of encryption tools, the dark web and virtual assets, such as bitcoin and blockchain to conceal transactions.
GCHQ, AI and Trust
The ethical development and deployment of AI has become a strategic challenge for governments around the world.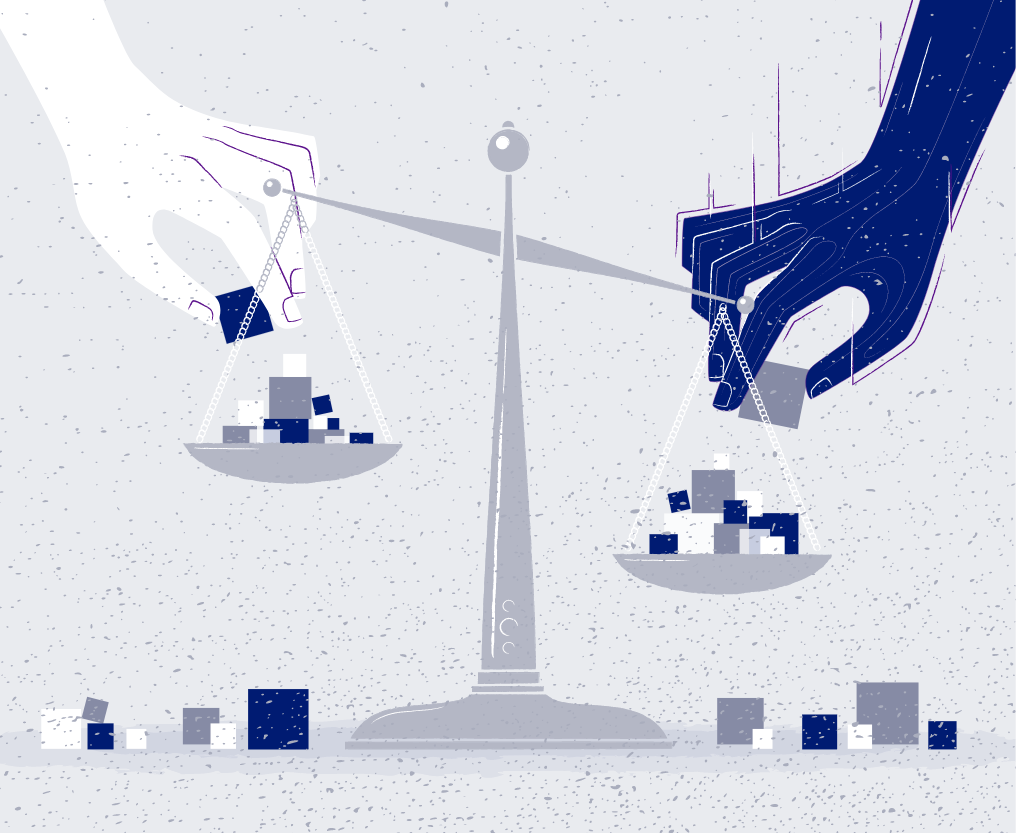 Read chapter 5
In all we do we will be guided by

GCHQ's core values:
Integrity
Always use our AI in a legal, proportionate and ethical way.
Explain publicly how and why we use AI, while protecting our genuine secrets.
Ingenuity
Draw on the very best of our people's AI experience, technologies and tradecraft.
Resolve AI challenges and unlock national opportunities that others thought impossible.
Impact
Use our AI to protect the UK – making a real difference to the nation's interests.
Take the difficult decisions – both around when we decide to deploy AI, and when we choose not to.
Teamwork
Seek the right mix of minds and foster an inclusive approach to our AI development.
Build fairness into everything we do, from AI design through to implementation.
AI for National Security:

Foreign State Disinformation
A growing number of states are using AI-enabled tools and techniques to pursue political ends by spreading disinformation to shape public perceptions and undermine trust. But AI could also assist the UK in tackling this threat:

In defence against these techniques, AI enabled tools could be deployed for machine-assisted fact checking through validation against trusted sources and to detect deepfake media content.

Providing us with the techniques and ability to detect and block botnets[5] with machine-generated social media accounts.

Helping us identify the "troll farms"[6] and sources generating the misinformation in the first place, so that online operations could be mounted to counteract these malicious accounts.
Hostile actors can use AI to mount disinformation attacks by automating the production of false content to undermine public debate, including the production of "deepfake" video and audio material designed
to mislead.
AI analysis can be used to target individual user profiles with tailored information to enable personalised political targeting.
It can also be used to inject fake personas into debate through the use of AI chatbots.
AI has also been known to be deployed to manipulate information availability through interference with content curation algorithms.
Conclusions and Our Future Journey
GCHQ has come a long way since the days of Bletchley Park, Alan Turing and the first Colossus computer. We stand on the shoulders of those giants as we build security and intelligence capabilities of which our predecessors could only have dreamt.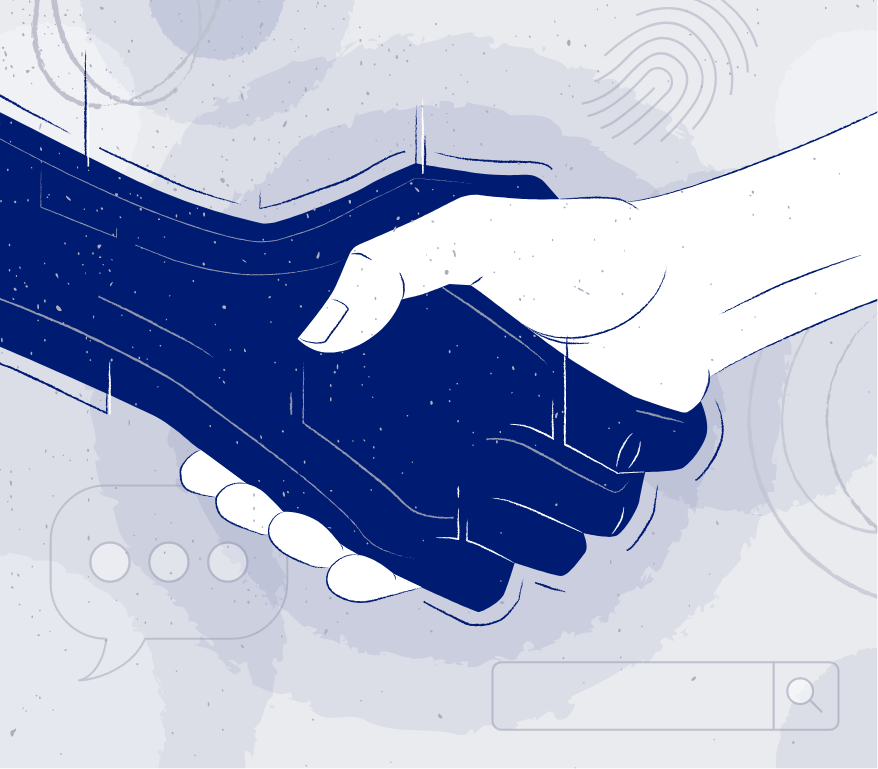 Read chapter 6
AI for National Security
Home Office Factsheet on online Child Sexual Exploitation and Abuse 25.6.19
a network of private computers infected with malicious software and controlled as a group without the owners' knowledge, e.g. to send spam.
an organisation employing people to make deliberately offensive or provocative online posts in order to cause conflict or manipulate public opinion.